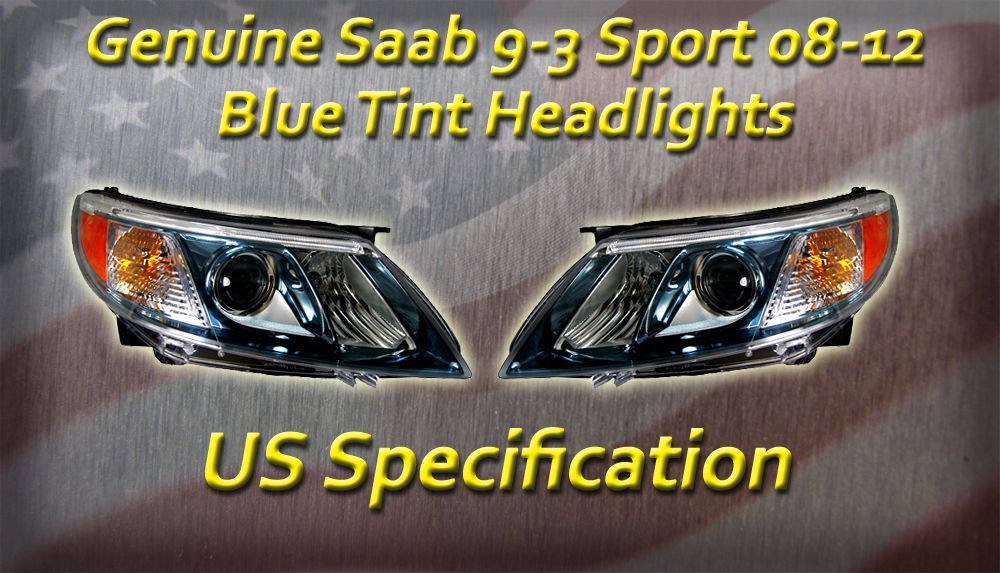 Genuine parts in limited numbers only!
With the outstanding demand we've had for the 9-3 Sport Ice Blue 08- headlights, we also had an incredible amount of interest for the US specification equilivent. You spoke, we listened and we now stock the entire range of US Spec 9-3 Sport 08- Ice Blue headlights with amber side markers:
Non Xenon
Xenon
Adaptive Forward Lighting
Please Note these are the 2012 style head lamps with a light BLUE tint to the lense. These lamps are supplied complete as from factory.
These style of lamps came standard on all 2011-2012 Saab 9-3 Sports but will still fit models from 2008 onwards.
For further information and prices please see our website