Our regular followers will recall that Nick and Andy were doodling again and playing with the idea of another 96 project.Just to bring everyone up to speed see below "the doodling"…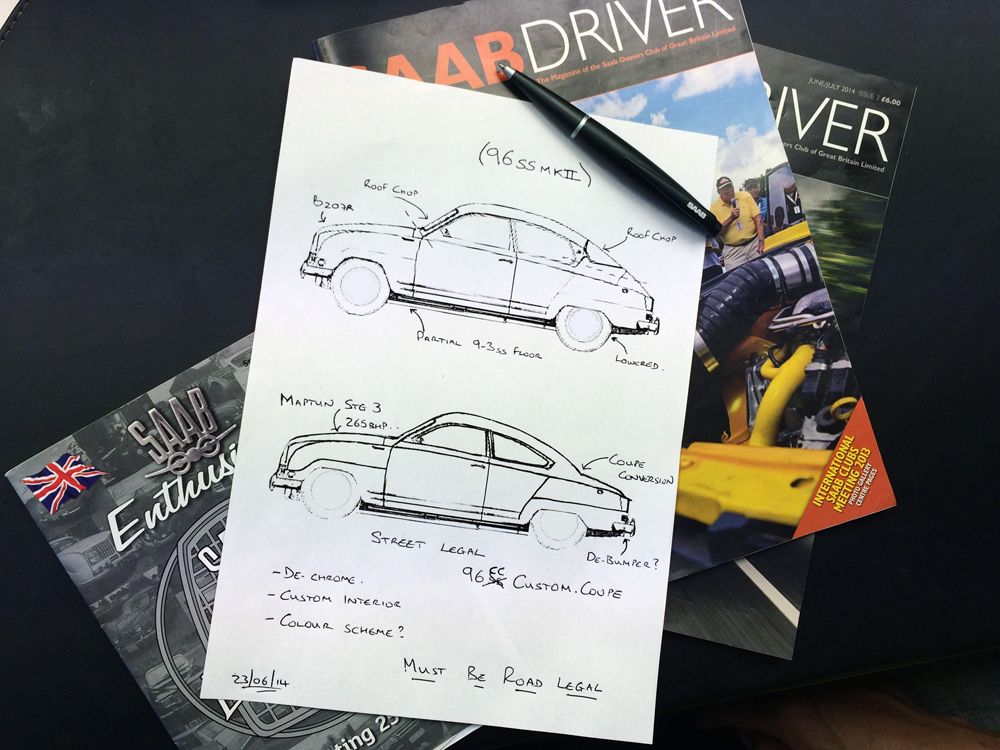 Although that may not be the final version at least it is the basis of a blueprint so that we can get on with it!
After scouring the 96 specialists we managed to source another 96 from our previous supplier John Saab (who we would like to thank). After a bit of haggling he turned up to our premises with the donor model…
The boys in the workshop have lovingly nicknamed it the "Green Machine" and they fully intend to lovingly restore it back to its former glory – with a twist!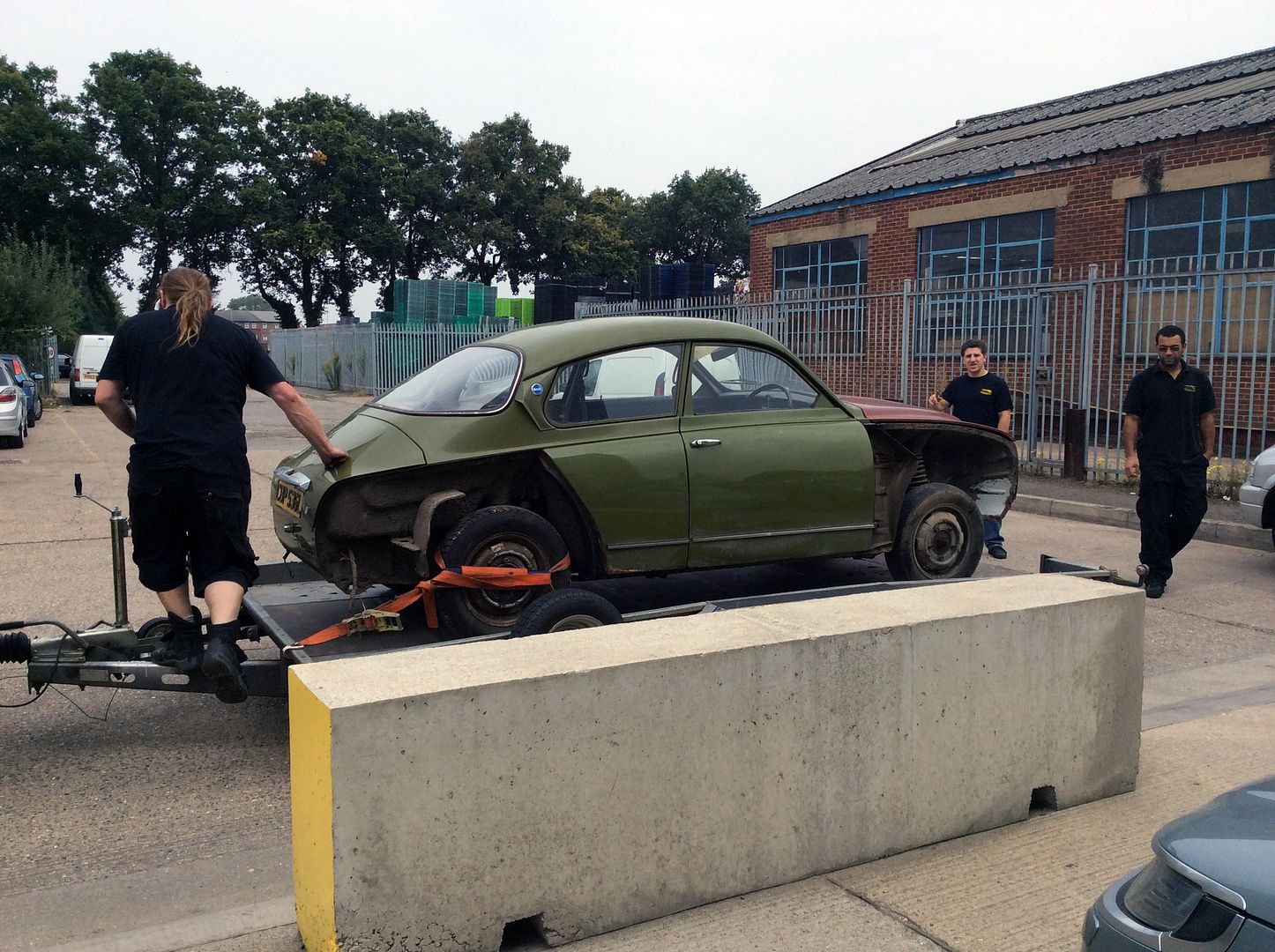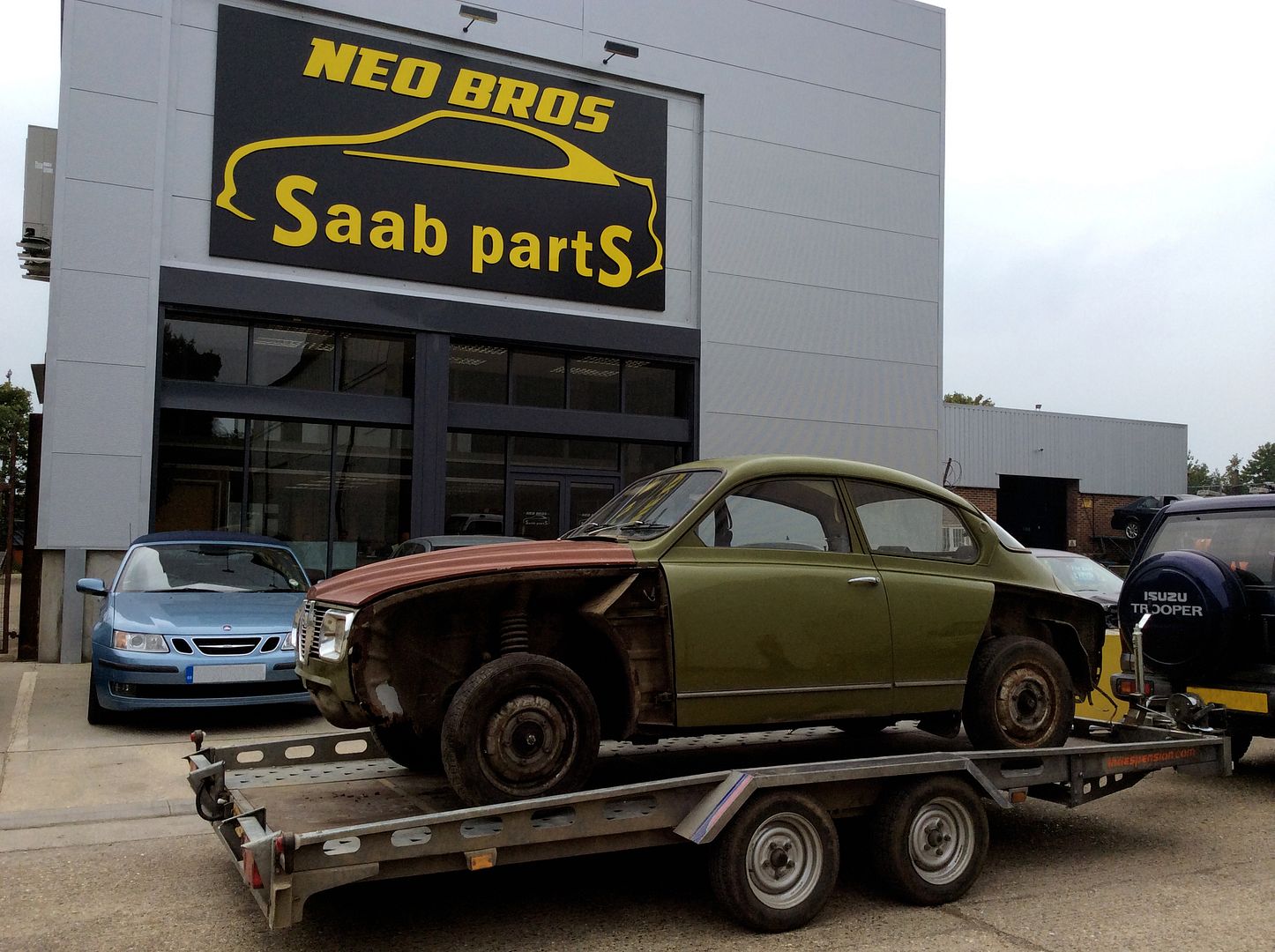 Truth be said, John Saab excelled himself in that this donor vehicle is in much better condition than the previous donor vehicle for our 96ss. Hopefully, the "craftsmen" will have less cause for stress this time in making the body sound.
Like plastic surgeons they have made a few sketches on the Green Machine as to what needs to be nipped and tucked.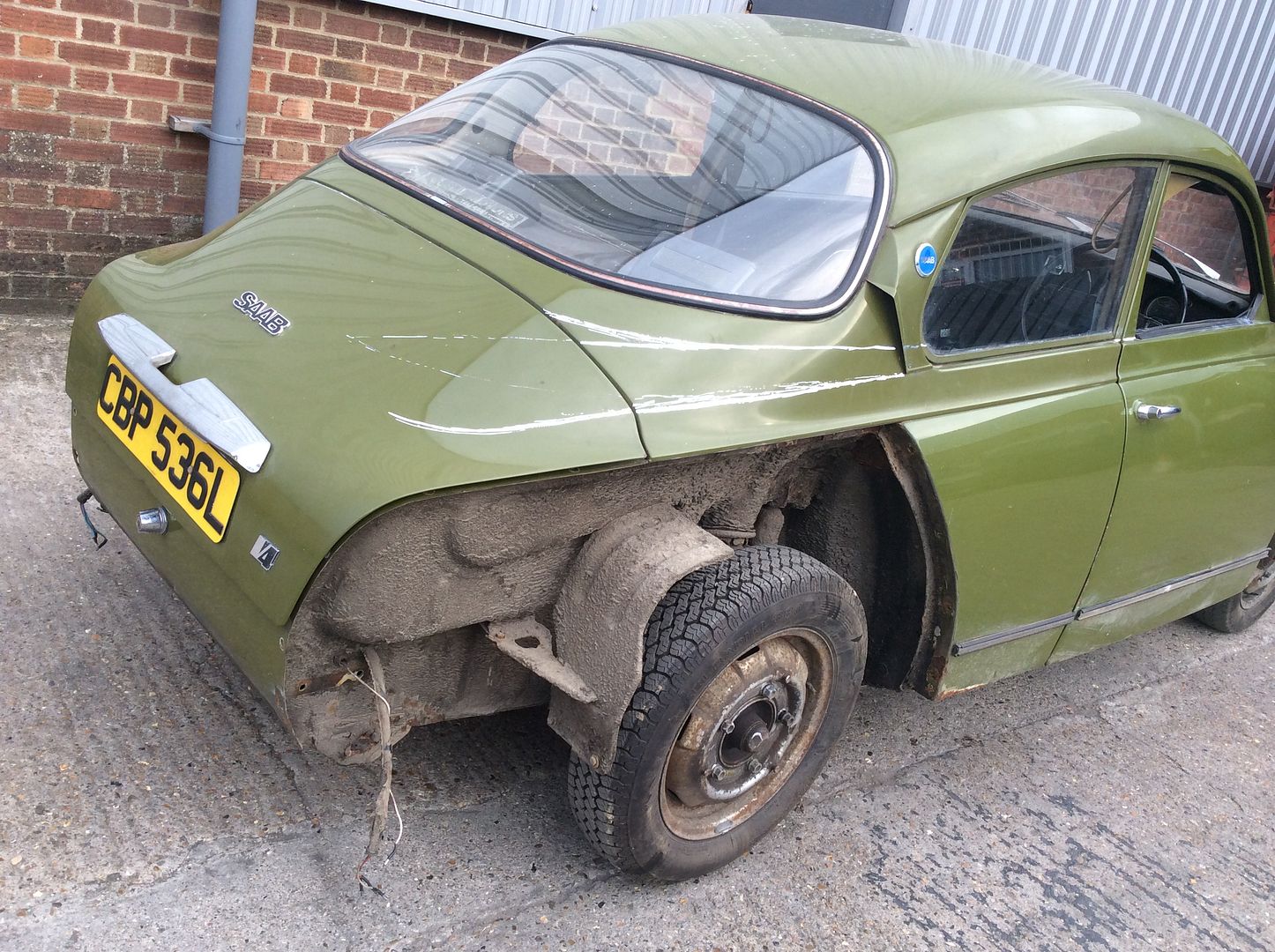 We will keep you posted!
Neo Brothers